No Formal Qualification
Resume
I am a
design professional

with experience spanning over 13 years, working on the web, broadcast, print and mobile.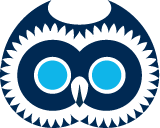 Skillset Scorecard
EXPERIENCE
Since –
Jan 2000
Design and UX Consultant
Shane Hussain
Providing consultancy services for my diversified experience in User experience, Design, Aesthetics, concept development and development on all media platforms, i.e. Print, Electronic, Desktop, Web, Social & Mobile
Oct 2012 –
Nov 2013
Creative Director
Arpatech
Reporting directly to the CEO, I am responsible for leading creative sessions for project kick-offs, leading the creative department, creating design standards, style guides, establishing a creative standard for all projects, products and services.(Web – Print – Desktop – Mobile) and over all aesthetic leadership.
Managing multiple projects from concept to completion, assigning task to team members, and ensuring their aesthetic, timely and qualitative execution is one of my primary responsibilities.
I am also working in collaboration with Project management and Software development departments to ensure smooth execution of all projects, following an aesthetic standard.
In addition to that I am also responsible for collaboration with Sales & Marketing team to enhance and maintain company's branding & image on all levels and mediums (Print, Web, Broadcast, Motion Graphics, Social Media). Maintaining Quality Control in terms of design & standards and coordinating Sales & Marketing team for generating project pitches and proposals is also one of the responsibilities i shoulder.
Jan 2012 –
Oct 2012
Senior User Experience Designer
Streebo Inc.
Creating better User Experience for smart device applications, running on different platforms ranging from Ipad, Iphone, black berry & Android devices. Also involved in designing for web and print media.
Aug 2010 –
Jan 2012
UI Developer / Designer
Systems Limited
My responsibilities include visualizing designs from scratch for web and desktop applications Mostly Photoshop and Illustrator are used at this stage. Also I develop prototypes on finalized designs to give a working story board for the clients and fellow developers. Technologies used vary from .net, IBM RAD, Silverlight, Drupal, Flex, Flash Builder & SketchFlow. Also heavy usage of HTML, CSS, javascript and jquery for web projects.
Also, i was given an oppurtuntity to get involved in the development team and I
played my part by integrating .net controls for UI purposes, Master pages and developed User controls and widget using .net framework 4.0 in C#.
In addition to that, I am also responsible for the branding and image building of the company and work directly with the marketing department in developing image building material, collateral, print designs, concepts, event planning and presence for the company.
Sep 2006 –
July 2009
Art Director
Sinnish Productions
I was responsible for overall aesthetics and project management for all projects. From concept development, design, and aesthetic look and feel for software, web portals, websites, animations and print designs. Concept and copy writing was also among the many tasks i performed in addition to designing.
Jan 2006 –
Aug 2009
Vfx & Motion Graphics Artist
Post Amazers
I was involved in post production process that included visual effects, compositing, color correction and motion graphics for shoot based projects which included feature films such as Botal Gali.
I was also involved with Opening Motion Graphics of certain 3d architectural projects.
Technologies I worked on included AfterEffects, Photoshop & Cyborg.
Jan 2005 –
Dec 2005
General Counsel
Vivid Signals
I was involved as a full time consultant to guide and ensure the execution of all projects including web, software, print campaigns, events in an aesthetic and professional manner. Also involved with client dealing and project management.
Also my creative writing skills were brought to use as i wrote concepts, and performed identity development for various clients.
Jan 2003 –
Dec 2004
CEO
Hybrid Signals
Did several projects for the web & print campaigns. Responsibilities included writing concepts, one liners, and working with the Creative Director in ensuring the execution of design campaigns. Also responsible for running the development team and developing backend and frontend designs for the web and desktop applications.
Jan 2000 –
Dec 2002
Lead Web Developer
Ekamalz
I was the core developer for web based projects. Also wrote concepts for animations and copy writing for print campaigns.